My name is Stacey Revie. I am married with 3 beautiful girls – all of whom were breastfed.  My passion for supporting mothers and babies who are breastfeeding initially came from my own struggles and (eventual) success with breastfeeding. 
I understand what an emotional time pregnancy and the early days can be and have experienced the joy that can come from breastfeeding.  I have been a registered nurse working in ICU (Intensive Care Units) for many years and really enjoyed that part of my life.  I came to be involved in breastfeeding when my first baby was born and breastfeeding did not go to plan.  I then went on to have a lovely breastfeeding relationship with my other two children – with thanks to an IBCLC (International Board Certified Lactation Consultant).  Eight years ago I qualified as a breastfeeding counsellor with the ABA (Australian Breastfeeding Association) and worked towards qualifying to sit the IBCLC exam, which I did.  As an IBCLC, I provide nurturing, evidence-based breastfeeding support to parents and parents-to-be to help you reach YOUR breastfeeding goals.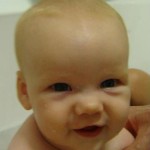 I am passionate about preparing mothers (and their partners) for breastfeeding and what they can expect from a breastfed newborn.  I understand that breastfeeding doesn't always go to plan and enjoy helping mothers and babies with breastfeeding difficulties if they occur.
Besides supporting mums, I love catching up with friends, camping & the outdoors, rock-climbing, triathlons, seeing my kids grow into little individuals and generally getting the most out of life.