Thank you for having a look at my blog about all things breastfeeding.  The aim of my blog is to provide up-to-date breastfeeding information, support for mums (and dads) and links to some helpful sites.  I will be aiming to post fairly regularly and am hoping to have some guest bloggers.
A little about me.  I am married and have three beautiful children.  I have worked in ICU (intensive care units) for about 15 years and really enjoyed that part of my life.  I became interested in breastfeeding after my first child was born and breastfeeding didn't go to plan.  I went on to have a very rewarding breastfeeding relationship with my other two children – thanks to an IBCLC.  Eight years ago I qualified as a breastfeeding counsellor and have subsequently qualified as an International Board Certified Lactation Consultant (IBCLC).
I'm very excited to be able to follow my passion for supporting breastfeeding mother/baby dyads by making it my business.  I look forward to any feedback (good or not so good) and hope you find the blog helpful.
Stacey Revie – IBCLC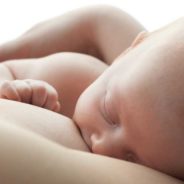 Every baby's feeding duration/frequency/length of baby's feeds is different and there are many variations of normal.  Many baby's are described as 'lazy feeders' – when this is associated with unmanageable (sleepy/long/frequent) feeding or slow weight gain, it's well worth looking into. There are many reasons why a baby's feeding pattern may appear to be lazy.  The reasons are many and varied, but they all need a very thorough assessment by someone who has the time to take a full history and WATCH a full feed – from start to finish even if it takes an hour.  As an LC, this is what I do.  I listen to the mum and what she is seeing and feeling, I look at the baby and the pattern of weight gain, I listen and assess for swallowing and watch for tiny clues to tell me what is going on. When I'm assessing a mum and her bubba who is 'lazy', here's some of the things I consider Is there a medical condition which is making this bubba lethargic – this could be severe jaundice or under-nutrition, a cardiac condition etc.  If this is a possibility, it's time to seek medical attention while putting in a plan to support feeding Is this bubba having short feeds because he is getting a lot of milk in a short amount of time Is this bubba waiting patiently for his mum's let-down which is inhibited – such as those effected by breast reduction Is this bubba premature and just not strong enough to do full breastfeeding yet Is this bubba falling asleep at the breast and taking a long time to feed because the milk is flowing really slowly or supply is low The lazy feeder is fine if mum and bub are happy, healthy and bubba is gaining weight – if this isn't the case, they need to be assessed properly and a close eye kept on them. If you are concerned about your baby's feeding, pattern of weight gain or finding breastfeeding unmanageable, please consider a consultation for a thorough assessment. Photo...
read more