If you would like to hear from other mothers who have chosen to use my services, you might like to look through some testimonials.  They have been provided freely from clients and health care professionals.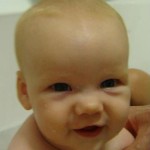 After the Breastfeeding Preparation Session:  "Stacey was so very helpful.  We had read a great amount about breastfeeding and many articles had contradicting advice.  Stacey was so genuine and her advice so sensible we both felt so much better informed and comfortable.  Thank you so much Stacey!"
Initial Consultation:  "Thank you so much for seeing me I was so anxious.  After your visit I was able to relax into it and let my baby be the guide. I know why women would give.  I found it one of the most challenging things I've ever done and all the emotions that are wrapped up with a newborn and new mum just added to the pressure. Your calm, practical approach and soothing words of wisdom just centred me and gave me the confidence and strength to persist! And I'm glad I did!  Thank you again!"
Second Consultation:  "Thank you so much, I keep saying how glad I am that I had your wisdom. Baby led feeding is such a calm approach and it's such a nice time to spend together. When I was trying to hold her and put her on to feed like they were showing me in hospital it was so difficult, allowing Eve to find it herself is not only easier it's amazing to watch her find her way.  Thank you again."
D.M.
"As a new mum of a 4 week old baby I found myself in the position of having an unhappy and frequently feeding baby. I was aware that the number of formula bottles my baby was needing was increasing – we were heading down a slippery slope that I didn't want to be on, as I planned to fully breastfeed my baby.  I contacted Stacey on a Saturday morning and she was able to visit my house by lunch time. Within 5 minutes of her visit, Stacey noticed that my son had a mild tongue tie causing him to have difficultly with attachment, subsequently causing decreased milk production. Stacey was able to help me with strategies to help me increase my milk supply.  I have found Stacey to be very knowledgable and professional, and she provided very good follow-up support.  I would recommend Stacey to anyone who is experiencing difficulties with breastfeeding."
Robyn M
I contacted Stacey in a teary state one morning after a sleepless night of painful breastfeeding. My newborn boy was not attaching properly, so I was feeling too sore to breastfeed and my breasts were very tender and engorged.
Stacey was available to meet with me at my house within a few hours – I was so grateful to her for being there to help so quickly! Stacey introduced me to 'baby-led feeding' and gently talked me through positioning of the baby, correct attachment, and how to tell that my baby is getting enough milk etc. She was also able to guide me through how to rest my breasts long enough to give them time to heal without having to resort to using formula.
I kept in close contact with Stacey over the next few days to discuss any issues and I have now been feeding painlessly for almost a week. I found Stacey's approach to be very friendly and calming, and she was always available when I needed her – which is very important to an emotional first time mum! I have several friends expecting their first baby and will not hesitate to recommend Stacey's services to all of them.
M.N. – Mum to one
"After the birth of my daughter, my milk was slow to come in.  When it did, I struggled with a low supply and my daughter was not putting on adequate weight.  After returning home from the hospital, my sister-in-law suggested I contact Stacey Revie for lactation support.  She described Stacey as a caring and passionate woman – qualities I can vouch for.  The minute I met Stacey, I felt comfortable with her and knew she truly cared about my situation.  She confirmed my daughter was latching on well and that I was doing everything correctly.  She gave me several, practical suggestions on how to increase my milk supply.  After we met, Stacey continued to follow-up with me to see how things were going and if my daughter was putting on weight.  She also offered follow-up visits should I need them.  I highly recommend Stacey to mums-to-be (always good to be armed with information and suggestions prior to bub arriving!) and new mums if you are having any issues with breastfeeding or if you just want reassurance that you are doing it correctly.  In all honestly, I found Stacey's consultation far more helpful than the lactation consultants in the hospital and will be using her services again should I encounter any bumps in the road or have another baby in the future.  Thanks for all your help Stacey!"
Tracie W.
My beautiful baby boy was about to turn 9 weeks and I was ready to give up breastfeeding. Having already had a successful breastfeeding relationship with my 3-year-old girl, for 14 months, and being an active member of the Australian Breastfeeding Association, the thought of giving up was really upsetting me. At 4 weeks I got mastitis, which hit me fast and hard. I sought the advice of a lactation consultant (not Stacey), who showed me, rather heavy-handedly, how to attach my baby correctly. Things didn't improve and I was diagnosed, over the phone, with nipple thrush and so I treated both myself and my baby for the next two weeks, and was also told that my baby probably had reflux due to his symptoms of wind and vomiting. At 6 weeks we had a check-up with a pediatrician who was happy with our progress and declared my boy as very healthy, with no thrush and unlikely to have reflux. So, when it got to 9 weeks and my breasts were still feeling sore and lumpy, and I was feeling exhausted and emotional trying to figure out why, I decided to give Stacey a call, as she had been recommended to me by a good friend.
Stacey was able to come and see me that same day and could tell how much the situation was upsetting me. She asked me lots of questions about my situation and what problems I was having and made me feel like I wasn't going completely crazy. Stacey thought she knew what the problem was, and on further investigation confirmed that he had tongue-tie. I felt instant emotional relief that there was finally a reason for the problems we were encountering and that a simple procedure could hopefully improve the breastfeeding and wind problems that my baby was having. Stacey went through the details of the condition and recommended a couple of practitioners that could perform the procedure to fix the tongue-tie, while also showing me some more natural attachment techniques that would help in the meantime. She also made it clear that it was entirely our decision as to whether we went ahead and got the procedure done. From there, we did go ahead with the procedure and things have been improving since, including my sanity! Stacey gave a follow-up consultation the next day and has always been available on email and phone for any further questions I may have.
Stacey was the first professional I saw that I felt really listened to my problems and concerns and empathised with what I was going through. She spoke to me with respect and acknowledged that I knew my baby best and knew that something wasn't right, rather than making me feel like I had no idea what I was doing. As a mother too, Stacey was able to share her experiences and make me feel normal, giving a much more personal service than I had encountered before. She wasn't pushy or patronising and explained everything in detail to allow me to make the best decision for myself and my baby. Throughout our initial consultation Stacey continually complemented my mothering skills and my baby, to enforce that the problems we were having were through no fault of my own – this small touch did wonders for my self-esteem. I would thoroughly recommend Stacey to anyone seeking breastfeeding advice for whatever reason, as she has a professional, yet personal approach to help you establish and maintain a beautiful & successful breastfeeding relationship with your precious babies.
H.M. – mother of 2
"I am very comfortable in recommending Stacey to my patients who need help and support on their breastfeeding journey. I have known Stacey for 5 years, through her commitment to the Australian Breastfeeding Association, and have always found her to be a dedicated and passionate supporter of breastfeeding mothers.  As a lactation consultant, she has a good understanding of the personal and unique nature of each mother's breastfeeding journey, and approaches each client with empathy and compassion. Stacey has excellent follow-up on her consultations, and I have no hesitation in recommending her."
Dr Caroline Clancy, GP (and mother of 3)
"I contacted Stacey after a recommendation by a relative, and my baby and I are very thankful to have utilised her services.  At 6 weeks of age my baby began crying constantly and not sleeping.  My husband and I were at the end of our tether not completely understanding why.  Stacey was quick to realise the problem had been not enough food as I had been advised to feed on one breast every 3 hours due to an oversupply of foremilk that was causing baby very painful wind.  She helped me to get back to recognising my baby's needs rather than a set routine that obviously was not working.  I instantly had a contented baby and although looking back on it now it would have made sense to see I had a hungry baby – sticking to the advice I was given, attending to a very distressed baby and sleep deprivation had really clouded my judgment.   Stacey also reassured me my baby was getting plenty of milk after assessing a feed.  Soon after increasing the feeds, offering both breasts and relaxing with the 'routines' that I had read so much about in books, I had a much more relaxed baby who began sleeping through the night when she was 7 weeks old.  As Stacey had suggested she would find her own sleeping pattern with time and she did. 
Stacey also helped me work out a plan for returning to work that was excellent and put my mind at ease that it is possible to carry on with breastfeeding while working. 
 I thank Stacey for the way she was compassionate and understanding through the whole consultation.  Stacey was also very in tune with the demands and guilt that mothers feel and was very proactive in recognising and helping deal with my emotional health issues.   Her follow-up emails were a great support. 
As breastfeeding comes with many challenges and ongoing changes as baby develops I would recommend Stacey's lactation services to any breastfeeding mum who find themselves confused by all of the advice out there that isn't working for them."
Danielle F
After a fairly disastrous and stressful eight weeks of attempting to successfully breastfeed my first baby, I was determined, however a little nervous, to try again with my second baby.  After a week of breastfeeding, I again found myself faced with some similar issues that concerned me in my previous attempt.  Stacey was recommended to me and was immediately contactable.  She organised a home visit the next morning.  I found Stacey to be very approachable, caring and knowledgeable.  Not only did she put my mind at ease concerning my current breastfeeding techniques but also offered practical suggestions on improving them to achieve better attachment, alternate breastfeeding positions and milk supply.  She followed up the home visit with email support and contact.  I would recommend Stacey to any person experiencing any concerns with breastfeeding.
Andrea K, mother of two.